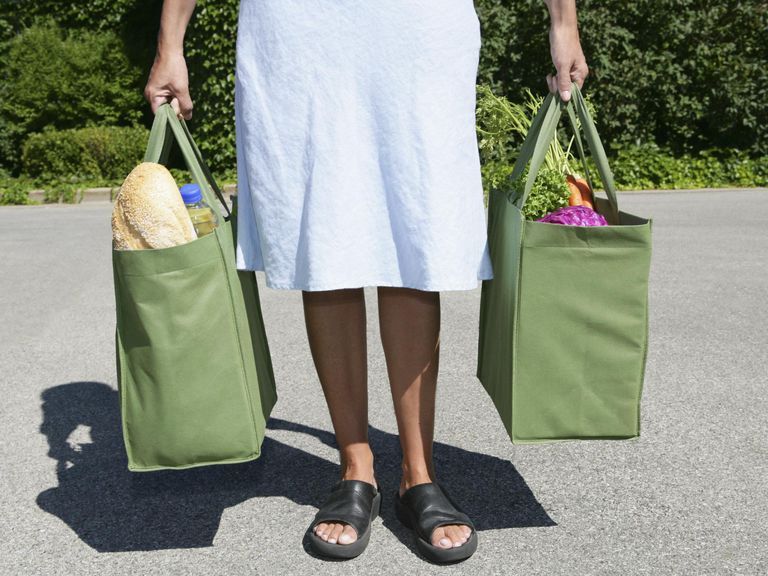 One of the biggest reason earth is getting polluted is because of plastic waste. People all over the world are using plastic bags excessively and are creating tons of pounds of waste each year.  Moreover, these plastic bags are not easily decomposed and contribute to the degradation of the environment. A single plastic bag can take up to 15 to 1000 years to break down depending upon the environment. In order to save this planet from plastic waste, the only alternative to that is the reusable bags. You can get such type of bags from Icegreen.ca that sells reusable bags in Canada.   
Let's have a look at these reasons why you should switch to reusable bags:
 1- Costs are many stores that still offer plastic bags but they charge for them. On the other hand, reusable bags are a bit expensive but can be used again and again.
2- Production A lot of natural gas and oil goes into making plastic bags which are not recyclable. So, choosing reusable bags will save these non-renewable resources and will protect the environment.  
3- Degradation Plastic bags are non-biodegradable, that means it will sit in the landfill for around thousands of years to degrade. After that, they tend to break down into small toxic parts which are again bad for the environment.  
4- Recycling and Garbage Cost Even if you use a paper bag, it costs money to recycle. Each year, hundreds of tons of plastic bags are taken to the landfill and processed.  
5- Excess You will see plastic bagswherever you go. This means that it is a great symbol of rapidly increasing consumerism. That is the reason why plastic bags are much more popular and accessible easily. 
6- Environmental Impact The wastage of a plastic bag is one of the reasons behind global warming and climate change. In order to stop it from worsening start using reusable bags from today.  
Conclusion If you are still using traditional plastic bags then stop using that and invest in reusable bags as they are reusable and are much more durable than plastic bags.